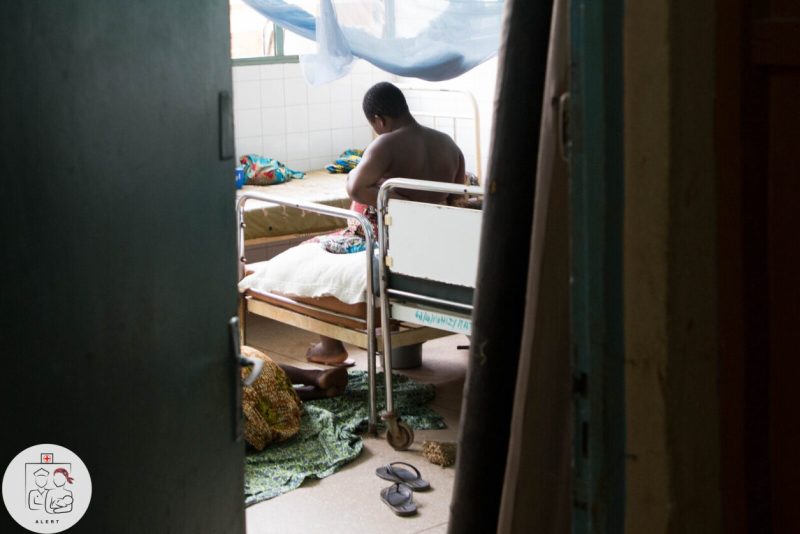 Looking at qualitative research through the lens of my camera: How photography helped me realize my master's thesis
I was first introduced to ALERT in one of my Master of Public Health Sciences classes at Karolinska Institutet. As someone who has always been deeply intrigued by maternal-child health, I was thrilled when the opportunity to conduct my master's thesis and field research with ALERT was presented.
In retrospect, I believe that exploring field research on a topic I am greatly passionate about and gaining experience abroad was to a great extent more rewarding than the successful completion of a master's thesis. Conducting a qualitative research project for the first time as a non-native French speaker and navigating a vastly different sociocultural setting than my own presented me with an immense learning opportunity. These personal and professional experiences are what I will remember and cherish long after forgetting the exact phrasing of my research question.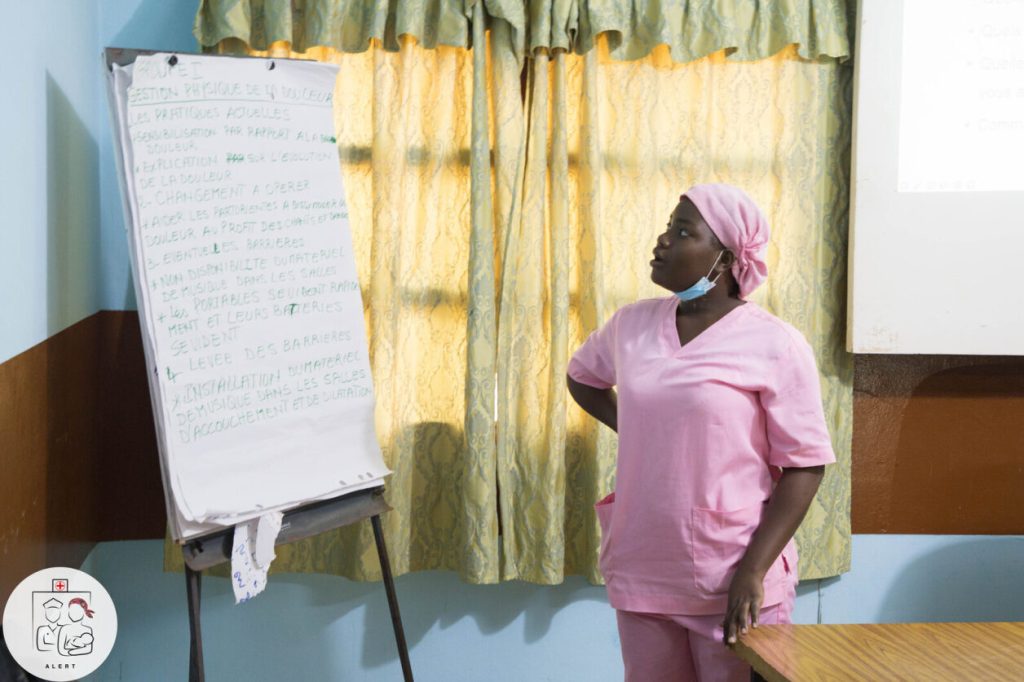 Ensuring that women receive respectful and dignified evidence-based care can lead to improvements in maternal and child health outcomes. Promoting respectful patient-centered intrapartum care goes hand-in-hand with promoting the autonomy of women during childbirth. In clinical settings, patient autonomy has widely been equated to decisional autonomy(1,2). Although beneficial for quick and ethical decision-making, this approach can overlook other manifestations of a patient's autonomy. With my master's thesis I wanted to understand patient autonomy from a relational perspective, looking at the social processes at play in the maternity ward.
Using a multidimensional framework to patient autonomy (1,2), my thesis, titled "Manifestations of Patient Autonomy in Intrapartum Care: A Qualitative Study on the Perspectives of Parturient Women and Healthcare Providers in Benin", aimed to strengthen the understanding of how patient autonomy is experienced and perceived during intrapartum care in one of the ALERT hospitals in Benin. Through reflexive thematic analysis, as described by Braun and Clarke (3,4), three themes were developed. The themes illustrated the struggles women faced in voicing their needs and their experiences of autonomy during intrapartum care.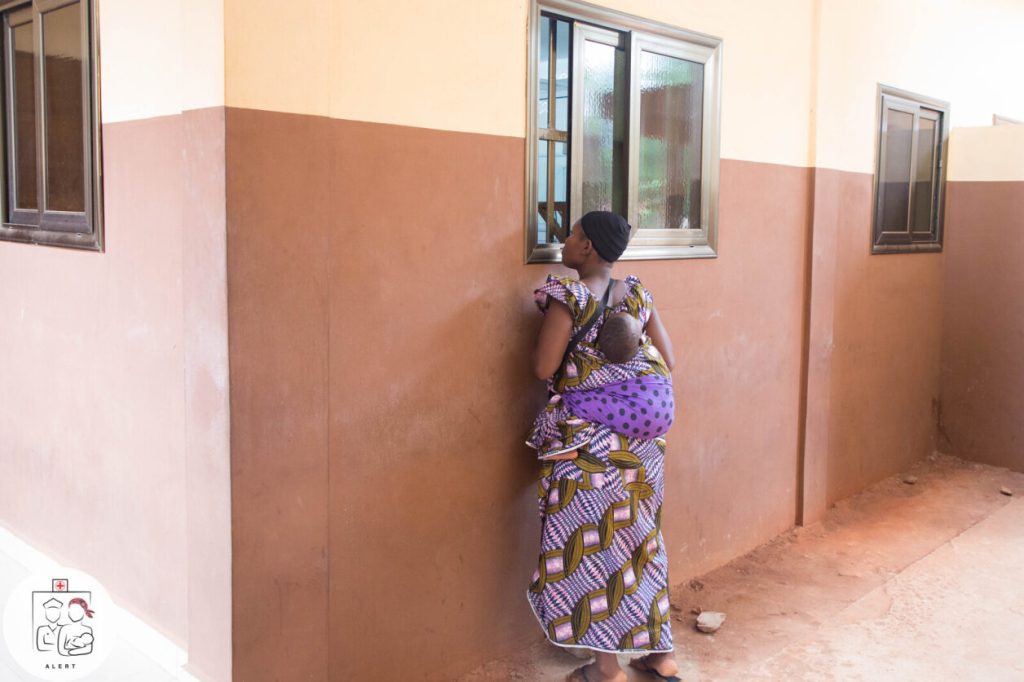 When in Benin, I took photos of intervention activities for the dissemination component of ALERT. Approaching a space I would usually navigate as a researcher, but with an artistic lens was eye-opening for me. Over the course of this task, I realized how similar medical photography and qualitative research were. I noticed that I needed to slow down, reflect and build understanding with people in my surroundings both when photographing and collecting data. I also realized that my artistic approach to photographing helped me notice details, similarities and contrasts, and sometimes even beauty, which I had overlooked as a researcher.
As a relatively new qualitative researcher, I sometimes struggled not to fall back into a positivist mindset and was often insecure about how much my interpretations reflected reality. However, while discussing one of my photos with a colleague, I came to realize another way in which photography and qualitative research are alike. In the photo a woman is looking down to her newborn child. When capturing this through the small opening of the doorway, I interpreted it as a beautiful and gentle moment of love between a mother to her child and a sign of resilience given the difficulties women face during childbirth. My colleague did not agree with my interpretations, stating that there is nothing beautiful about the care conditions faced in a resource-constrained maternity ward. I understood and agreed with her point of view, as well as mine. That is was when it all clicked for me. I understood that the approach I have always taken when making, presenting and analyzing art could help me navigate the constructivist approach to qualitative analyses. I realized that both my colleague and I could never be able to objectively interpret the moment experienced by that woman and her child, and similarly to qualitative research, our ability to understand that exact moment would forever be limited to the photos that had already been taken.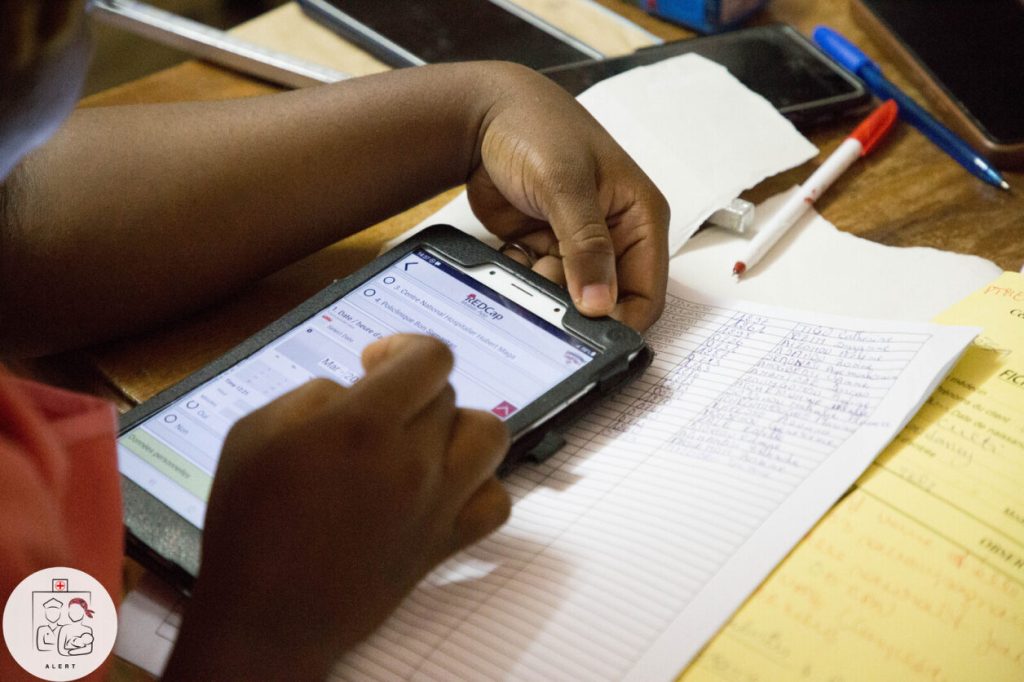 Before my departure, I conducted a medical photography workshop with staff of the CERRHUD in Cotonou. We covered topics, such as the objective of medical photography, lighting, composition and informed consent. In the workshop, we discussed how to make photos more engaging and strategies to facilitate conveying messages with photos. This was a fun opportunity for me to incorporate, once again, my photography hobby into a research context.
I am currently writing a manuscript based on my master thesis, and hope it will be published. So keep posted on the final analysis! This study would contribute to the relatively limited body of literature addressing patient autonomy during childbirth in Western and Sub-Saharan Africa, shedding light on the quality of intrapartum care in a Beninese maternity ward and contributing to monitoring of SDG 3, Good Health and Wellbeing, and 5, Gender equality. Finally, feel free to enjoy a couple of my photos. I invite you to question your interpretations, and reflect how someone else's interpretations of what you see may differ.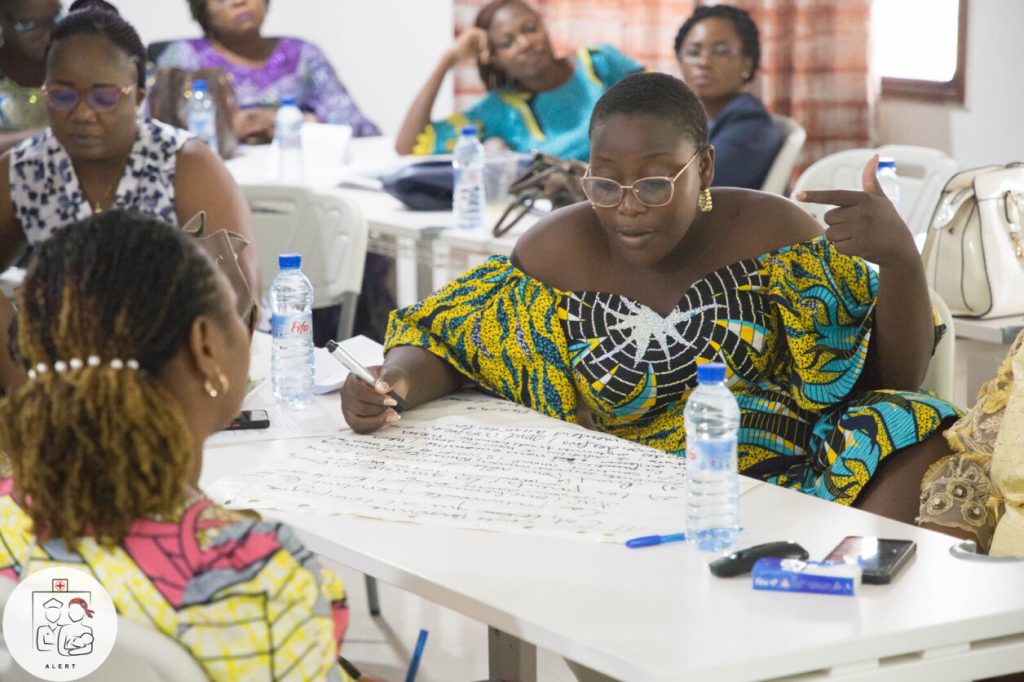 Author:
Nicole Rodriguez Neufeld,
Master of Public Health Sciences
References
1. Arrieta Valero I. Más allá de la toma de decisiones: Una visión contextual y multidimensional de la autonomía del paciente. Journal of Healthcare Quality Research. 2023 Sep;38(5):315–20.
2. Arrieta Valero I. Autonomies in Interaction: Dimensions of Patient Autonomy and Non-adherence to Treatment. Frontiers in Psychology; 2019.
3. Braun V, Clarke V. Reflecting on reflexive thematic analysis. Qualitative Research in Sport, Exercise and Health. 2019 Aug 8;11(4):589–97.
4. Braun V, Clarke V. Using thematic analysis in psychology. Qualitative Research in Psychology. 2006 Jan;3(2):77–101.