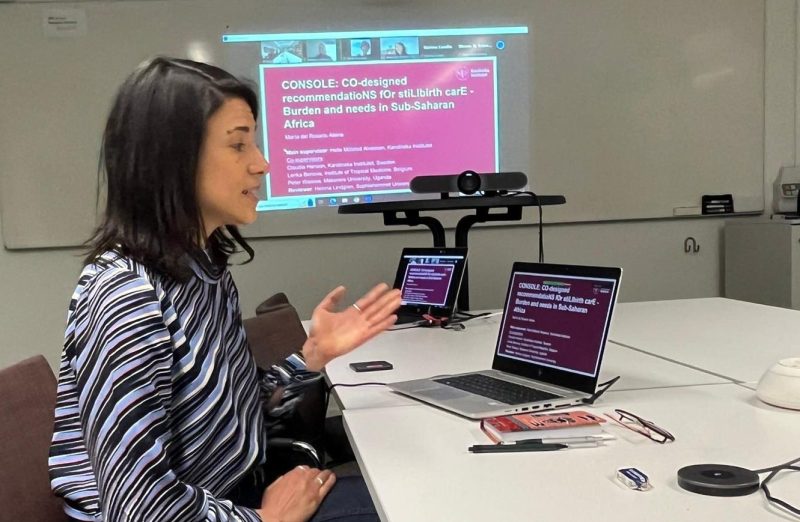 How might we co-design locally tailored recommendations for stillbirth care?
María del Rosario Alsina is a newly registered PhD student in the ALERT project. We compliment Rosario on introducing her doctoral project entitled "CONSOLE: CO-designed recommendatioNS fOr stiLlbirth carE – Burden and needs in Sub-Saharan Africa" in the Individual Study Plan (ISP) seminar at Karolinska Institutet on April 28, 2023. The ISP seminar is held to welcome doctoral students and allow them to present their project and receive feedback from an external reviewer.
The CONSOLE study aims to understand stillbirth care processes through the co-design of a set of locally tailored recommendations for supportive stillbirth care. In order to achieve this, Rosario will conduct three sub-studies to estimate the burden of stillbirth and its contributing factors, understand how care during and after stillbirth is currently provided in these settings, and finally, to define a set of feasible and culturally appropriate recommendations for supportive stillbirth care together with maternity ward staff.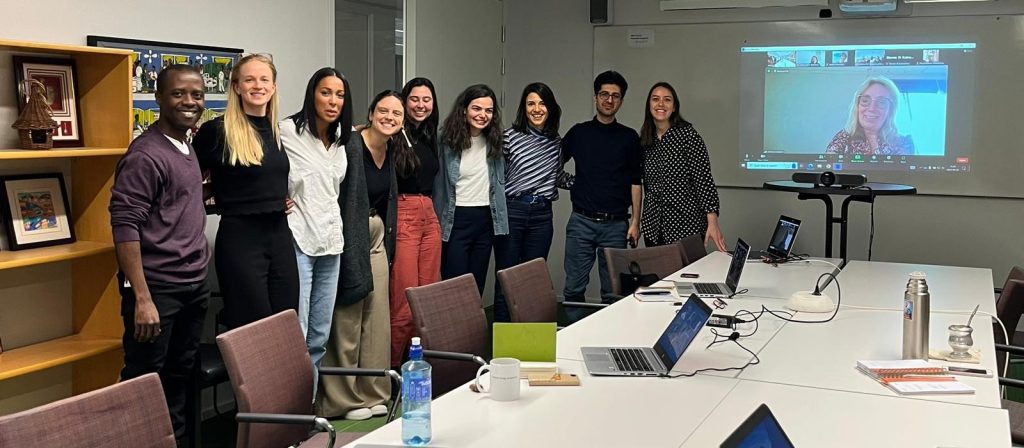 Supervisors :
Helle Mölsted Alvesson, Senior Research Associate, Department of Global Public Health, Karolinska Institutet, Stockholm, Sweden
Claudia Hanson, Associate Professor, Department of Global Public Health, Karolinska Institutet, Stockholm, Sweden
Peter Waiswa, Associate Professor, Department of Health Policy, Planning, and Management, School of Public Health, Makerere University, Kampala, Uganda
Lenka Beňová, Associate professor, Department of Public Health, Institute of Tropical Medicine, Antwerp, Belgium
Reviewer :
Helena Lindgren, nurse, midwife, and professor at Sophiahemmet University, Stockholm, Sweden