Thérèse Delvaux , MD (OB/GYN), MPH, PhD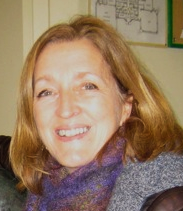 I am a medical doctor specialized in obstetrics and gynecology with over 25 years of experience in the field of international sexual and reproductive health. After working as clinician in sub-Saharan Africa and Asia with Médecins Sans Frontières, I have acquired extensive experience in conducting research, research capacity strengthening, documenting and evaluating the implementation of sexual and reproductive health interventions and programs. The focus of my research is on quality sexual and reproductive health (SRH) services and programs, including maternal health, prevention of STI /HIV and use and acceptability of family planning methods. I teach SRH in the Master of Public Health at ITM and in other post graduate courses.
Contact: tdelvaux@itg.be
Selected publications: Boyi Hounsou C, Agossou MCU, Bello K, Delvaux T, Benova L, Vigan Guézodjè A, Hounkpatin H, Dossou JP. 'So hard not to feel blamed!': Assessment of implementation of Benin's Maternal and Perinatal Death Surveillance and Response strategy from 2016-2018. Int J Gynaecol Obstet. 2021 Dec 27. doi: 10.1002/ijgo.14041. Epub ahead of print. PMID: 34961924.
Link: https://www.researchgate.net/profile/Therese-Delvaux
Keywords: sexual and reproductive health, quality SRH services, capacity building